India is often referred to as the "Land of Festivals," and each celebration deserves the right festival saree look. Indian festivals are unique in their traditions, customs, and significance and are celebrated with great fervour and enthusiasm. These festivals reflect the rich culture, diversity, and heritage of India. They bring people together, allowing us to celebrate and appreciate our heritage. Just like our houses are decorated, we too wish to be draped in exuberant and colourful sarees. Sarees have been worn for centuries and are an integral part of Indian fashion. When it comes to choosing a festival saree look, handloom sarees are always a popular choice among women. They are versatile and elegant and can be worn for any occasion, including festivals. They are considered to be the epitome of grace, elegance, and beauty, and they are a symbol of our rich heritage and traditions.
During Indian festivals, especially religious ceremonies or weddings, women of all ages create the festival saree look to add an aura of grace and elegance to their appearance. The saree is considered a symbol of Indian heritage and cultural diversity, and its significance varies across different regions of India. The importance of sarees in Indian festivals can be traced back to ancient times, when women used to wear sarees as a sign of respect and reverence for their culture and traditions. Today, sarees are still considered the most precious attire for women during festivals like Diwali, Durga Puja, Navratri, Eid, and weddings. Banaarsi, Kanchipuram, Chanderi, Paithani, Patola, etc are among the famous festival saree looks in Indian culture and are perfect for any festive occasion. They are known for their unique designs, intricate work, and rich textures. With the festive season just around the corner, it's time to start thinking about which sarees you want to add to your collection.
Here are our top picks for a festival saree look:
Paithani Saree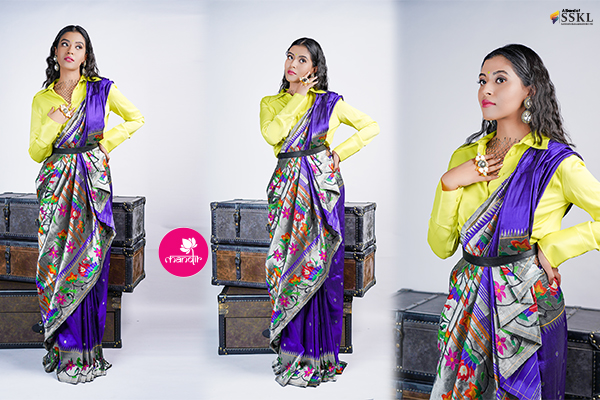 A popular choice for Maharashtrian festivals, you can drape this saree and create an enchanting Puja look for Ganesh Chaturthi or a stylish Diwali look. These sarees are known for their rich colours and intricate designs and usually have gold or silver zari work and a contrasting border that adds to their beauty. Style your Paithani saree with a traditional Maharashtrian nath and bangles to complete the look.
Banarasi Saree
These sarees are a must-have for any festive occasion. Known for their intricate designs and luxurious feel, Banarasi sarees are available in various colours and styles, including gold and silver zari work, floral designs, and geometric patterns. This saree is a popular choice to create an adorable Dussehra puja look or Diwali look

Kanchipuram Saree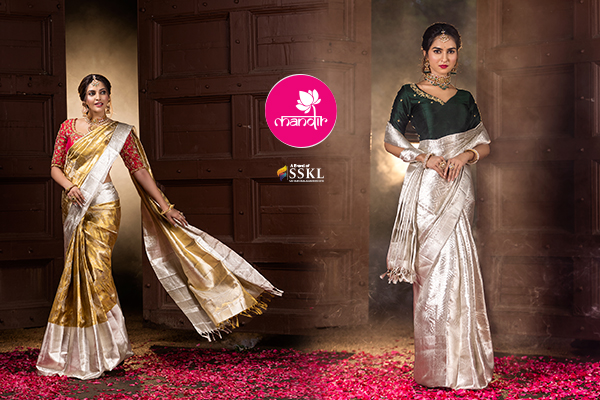 Kanchipuram sarees are a popular choice for South Indian festivals, such as Diwali and Durga Puja. These sarees are known for their vibrant colours and heavy silk material, and usually have intricate designs and a contrasting border that adds to their beauty. Style your Kanchipuram saree with a traditional temple jewellery set to complete the look.
Chanderi Saree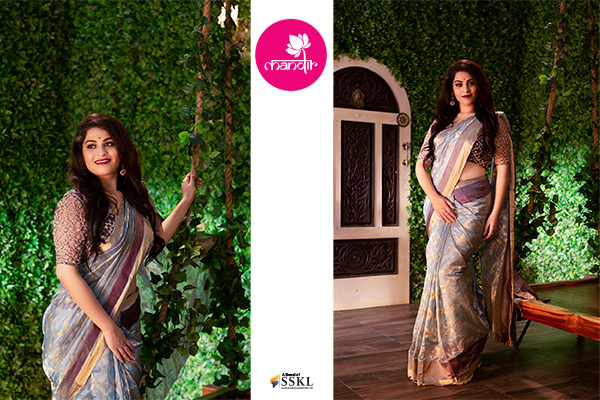 These create the perfect festival saree look for those who prefer a lighter saree for the festive season. With their sheer texture and delicate designs, Chanderi sarees come in various colours and patterns, including floral designs, geometric patterns, and checkered prints. Pair your Chanderi saree with a silver jhumka and bangles to complete your festival saree look.
Tussar Silk Saree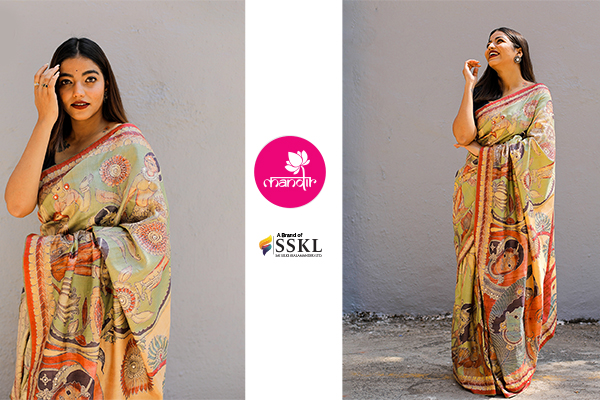 Tussar silk sarees are perfect for those who prefer a more natural look. Create your Diwali look or wedding look with these silk sarees that come in various colours and patterns, including floral designs and geometric prints. Style your Tussar silk saree with a pair of silver earrings and a bracelet for a complete festive look.

Bandhani Saree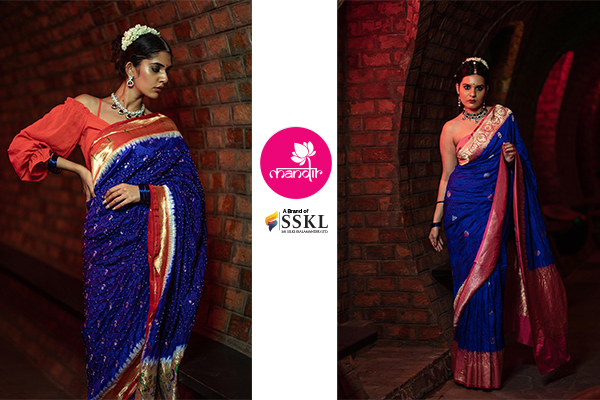 Perfect for adding a pop of colour to your festive wardrobe, these sarees are known for their tie-dye patterns and bright colours. Bandhani sarees are a favourite among women for creating a remarkable festival saree look. They are a perfect choice for a Diwali look, a Dussehra look, or a Ganesh Chaturthi look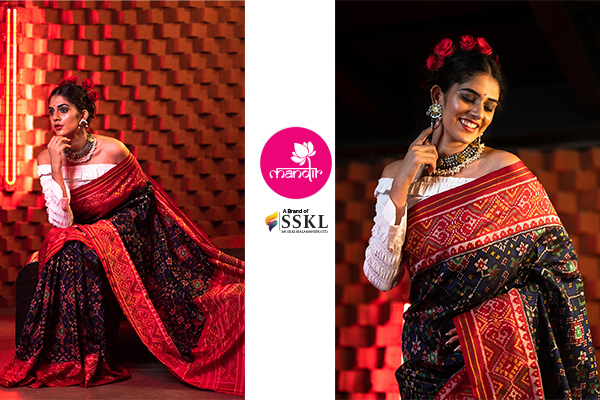 Known for their intricate geometric designs and bright colours, these sarees are made from silk. They are available in a variety of colours and designs, including the traditional red and green shades.
By choosing to wear sarees, you are not only celebrating your culture but also adding to the rich cultural ambiance. Whether you prefer a heavy silk saree or a lighter, more natural look, there is a handloom saree out there for you. Just remember to pair your saree with the right accessories to complete the look, and make sure to add your personal touch to your most treaured saree attires.