The arrival of the monsoon provides much-needed relief from the hot heat, so most are keen on it. Despite the refreshing change and beauty all over, there can be a harsh wardrobe deterrent that can limit your choices for ethnic fashion. Comfort is all you need regardless of any season and monsoon calls for light-weight ensembles. Here is a brief guide to help you choose the right Handloom drapes for different occasions.
Monsoon Wedding Weaves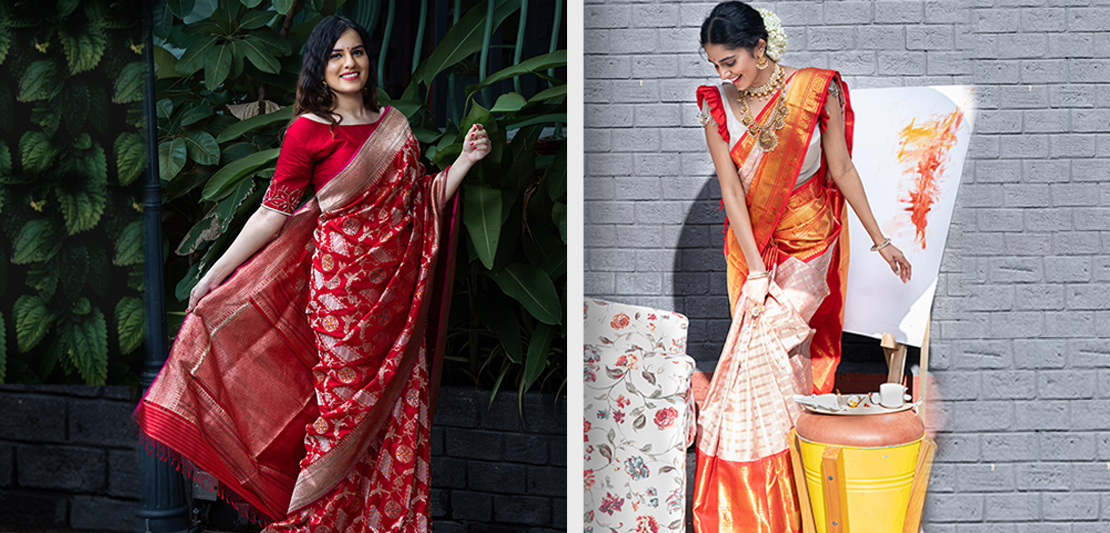 Weddings call for getting dolled up and looking your best no matter what the season is. Many of us start bothering about the sultry weather and the right wardrobe choices to ensure solace all day long. With the incoming monsoon, it allows you to adorn the bright hues like orange, yellow, pink, or blue that ensure the gloomy days don't take a toll on you with all the camouflage and blemishes. Floral Banarasi sarees are also a perfect fit for the season due to their subtle motifs and rich fabric. Yet another choice for a monsoon wedding can be a Pattu sarees due to their rich luster and shine that brightens any dull day.
Monsoon Everyday Fits 
Cotton sarees are a boon 
There isn't any better fabric to drape than Cotton to beat the monsoon humidness. Cotton sarees are humid-friendly and are simple to manage, lightweight, breathable yet luxurious. Many assume that these sarees are best suited to the older generation, but with the changing trends, these sarees look gorgeous at any age.
Chiffon for the go
A Chiffon saree is yet another lightweight drape that is breezy and gives you a refreshing feeling when you wear them on humid days.
For Monsoon Outings
Comfortable Chikankari 
With sustainable features like easy to handle and flowy fabric, Chikankakri saree is the perfect fit for your outings. These sarees come in light hues while the handwoven motifs enhance the look- giving them a ravishing feel.
Go-to Georgette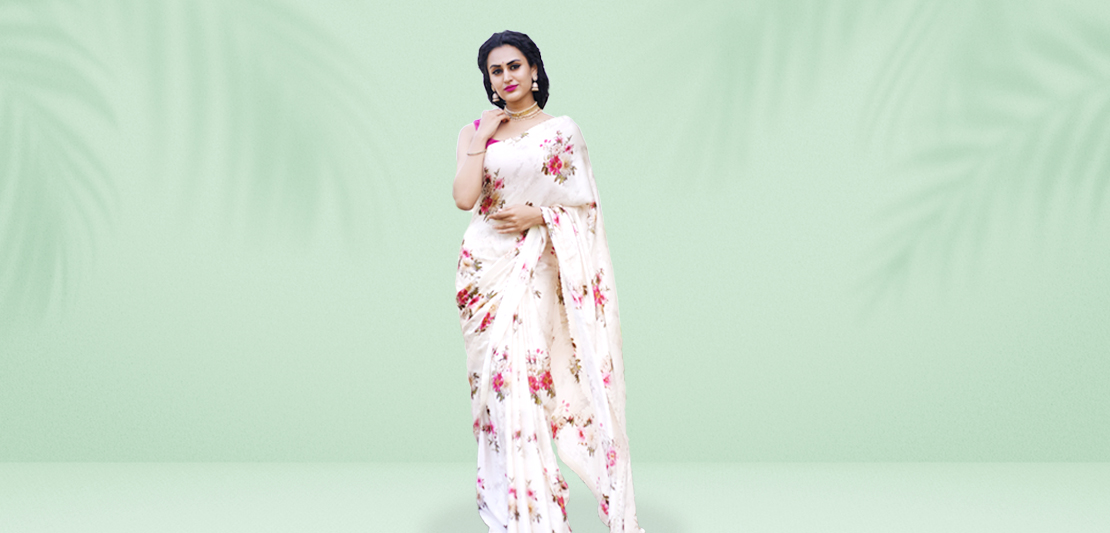 Unlike heavy fabrics, Georgette sarees are simple and do not stick to the body during humidity.
These are a few ways to jazz up and add an oomph factor to look best in the monsoon season. You can ditch the monsoon humidity in style with a dynamic range of sarees available at Brand Mandir. Now slay every season