We all apprehend that the silk sarees are one of the best additions to your wardrobe with grace, elegance, tradition, culture, and modernity, all woven into one. They're the pure essence of Indian culture that goes back many years
This conventional attire is a manifestation of elegance that is sure to give an aesthetical and sleek look. A wedding is an auspicious and once-in-a-lifetime occasion. Among the myriad and countless types of traditional silk sarees in India, it is difficult to settle on one for yourself on your big day. Therefore, to alter that, we offer you a simple silk saree guide, that includes the foremost distinguished and illustrious silk sarees best suited for a wedding.
Know what fabric suits you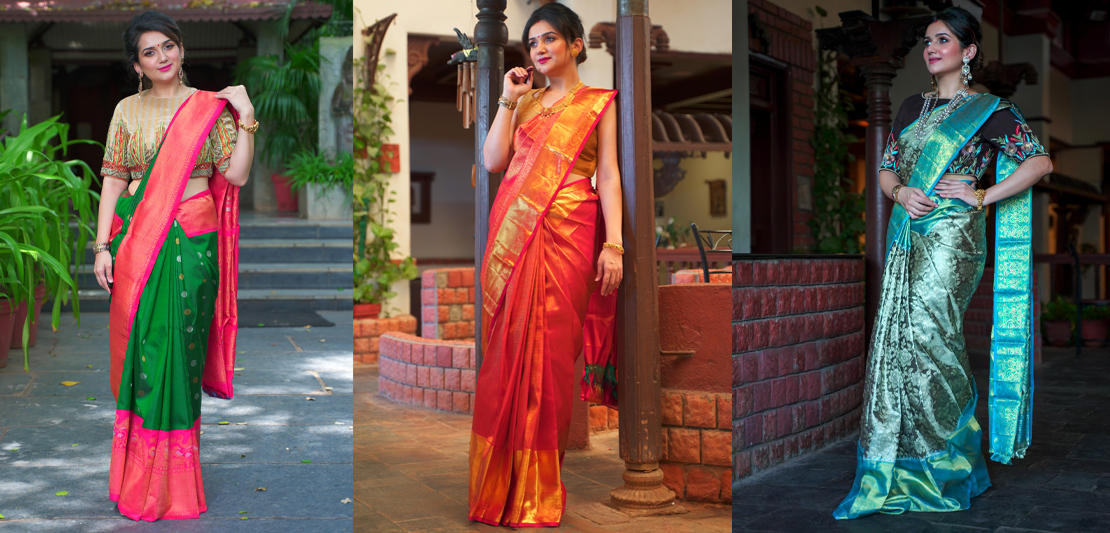 Knowing the material is important for selecting the most suitable silk saree. As we all know that the Indian culture offers a variety of wedding silk sarees with different origins, and knowing the sort of silk will assist you to pick out the best saree for your wedding. The best fits for brides looking for a North Indian bridal look can opt for fusion sarees combined with Silk while the brides wanting a South Indian look can opt for only Silk sarees. Be it any look, it is always good to set your preference first.
Since each variant offers premium-quality material with convoluted details and superior designs, silk sarees always impress saree-lovers with their uniqueness.
Choose the apt colour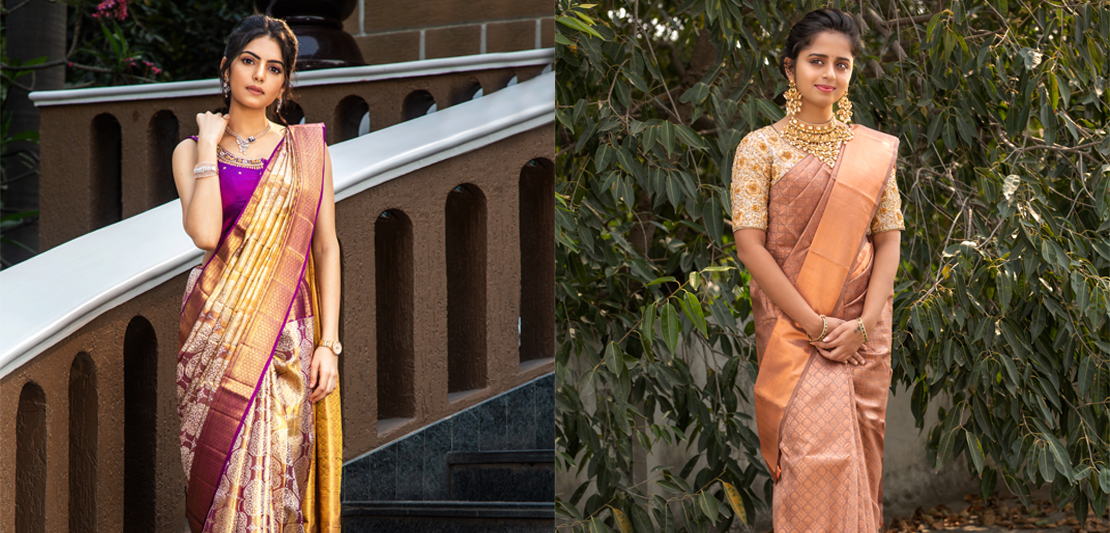 While silk sarees offer attractive bridal and neutrally subtle shades, always opt for the ensemble in your snug shade. Conventional Indian silk sarees are typically acquainted in tones as gold, metal blue, magenta, orange, emerald green, maroon, and mustard yellow.
But, nowadays, the apparel is available in a wide range of shades. So, try and decide one as per your comfort.
Right motifs for the occasion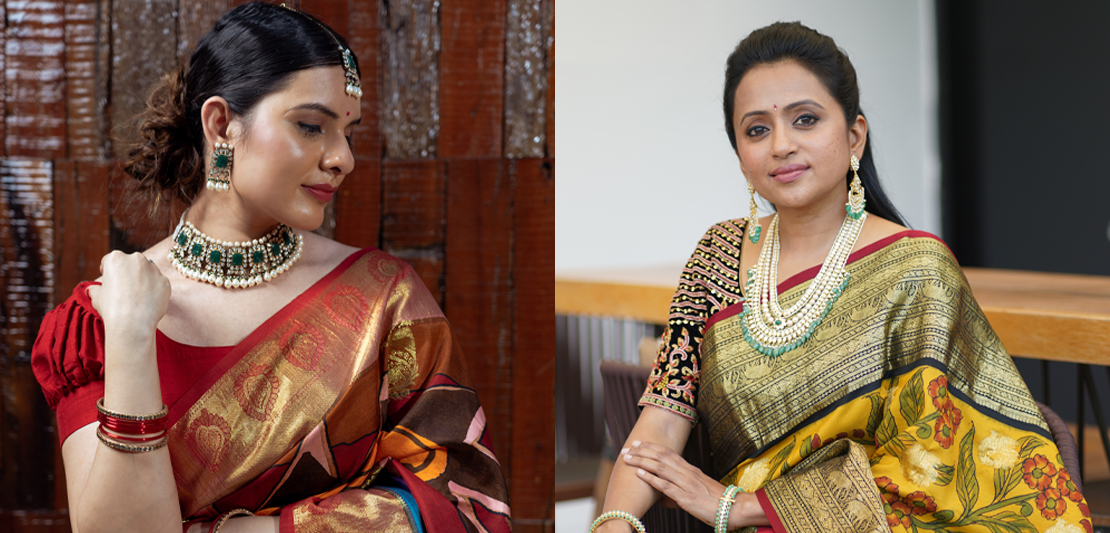 Silk drapes come with unique and elaborate motifs. When it comes to choosing a silk saree for a wedding. Always go with authentic temple motifs, peacock designs, or god motifs. The motifs play an important role as they are the details of any ensemble. The right motif and enhance your look on your wedding day.
So, what are you waiting for? To all the upcoming brides, look your best with a huge range of wedding silk sarees available only at Brand Mandir. With our personal stylist at the store guiding you at every step, shop hassle-free under the knowledge of experts.