A celebration of the most priceless expression-LOVE. With the arrival of the season of love, all you can think of is a romantic date with your loved one or an evening out with friends. It's time to deck up in romantic drapes that represent the spirit of love in style because everyone deserves to celebrate the day in styles that truly celebrate love
Handloom sarees are not only aesthetically pleasing but also have a special significance in Indian culture. These sarees are beautiful as they showcase the traditional art of weaving that has been passed down through generations. Whether you want a classic look or something more modern, handloom sarees have something for everyone. With their intricate designs and luxurious fabrics, these sarees will make sure that you look your best wherever you go.
Are you looking for a stylish drape to win hearts on this Valentine's Day? If yes, you are at the right place. We have got the perfect picks! Take a look at the ideas curated only for you.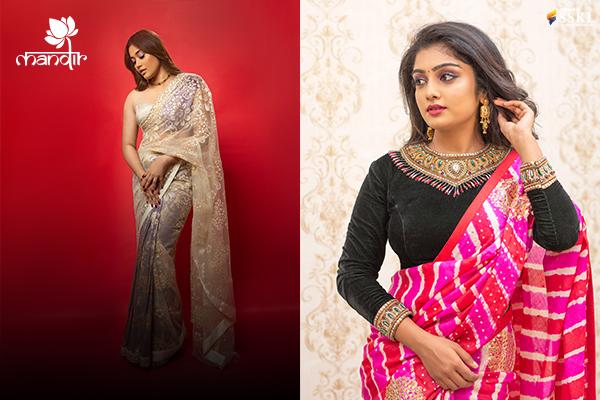 If you want an unusual yet stylish look, opt for a fancy drape, which is sure to elevate your aesthetic. Fancy sarees will never fail you when it comes to making a fashion statement. These are feather-light, easy to drape, and liked by everybody. From glamorous prints to detailed craftwork and solid colour, there are immense choices of these sarees available at Brand Mandir.
PRO TIP– Opt for a bold colour to balance it with the lightweight drapes and adorn statement jewellery to finish your look.
Organza Sarees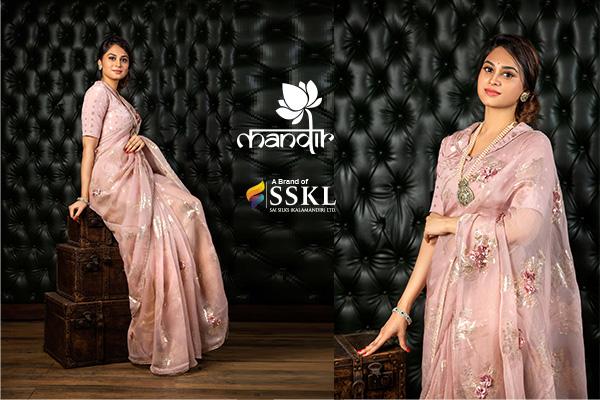 Organza is a distinctive silk fabric that gives a swish and sophisticated look. This dreamy-like ensemble sways like a breeze and comes in different shades. This showstopping yet breathable craft is capable of always keeping you ahead of the fashion game. When adorned, these organza sarees ooze elegance, simplicity, and sheer adaptability for every occasion.
PRO TIP– Adorn a multi-colour or off-white saree with a hint of red florals on it to make your valentine look perfect.
Georgette Sarees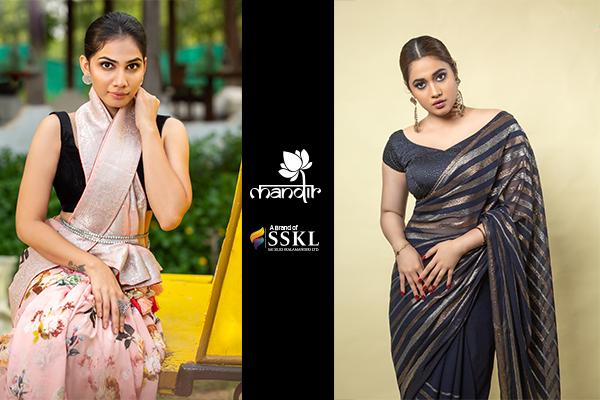 Make your Valentine's Day special by donning smooth and airy Georgette sarees. One of the best gifts to the modern fashion industry are these Georgette sarees. These sarees come with an ageless charm that never runs out of time.
PRO TIP- Give your Valentine's look a touch of glitter and opt for a golden georgette saree to radiate your charm.
Zari Kota Sarees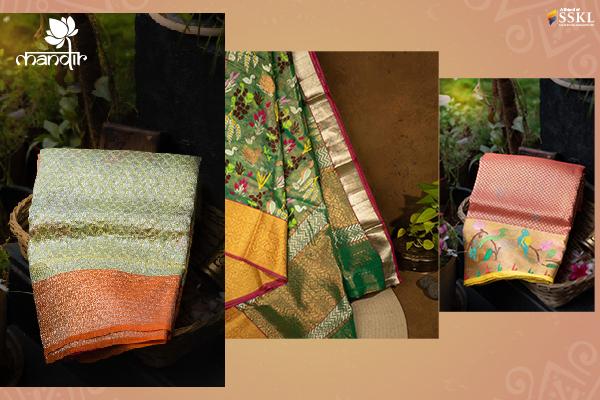 Zari Kota Saree is made with cotton and mulberry raw silk yarns in the base fabric of gold and silver Zari (fine metal threads) yarns. Whether it is a date night, movie night, or dinner with your friends, Zari Kota sarees are versatile.
PRO TIP- Zari Kota sarees outperform themselves in red, green, and orange colours. You can enhance your look by adding minimal gold jewellery.
Whether you want a classic look or something more modern, Brand Mandir has something for everyone. So, what are your plans for the day? If you have got a regale date, look no further than these stunning styles that come in the most beautiful tinges and designs. These ideal picks are meant to be worn if you are in the mood to win all the hearts this season.